90s at Night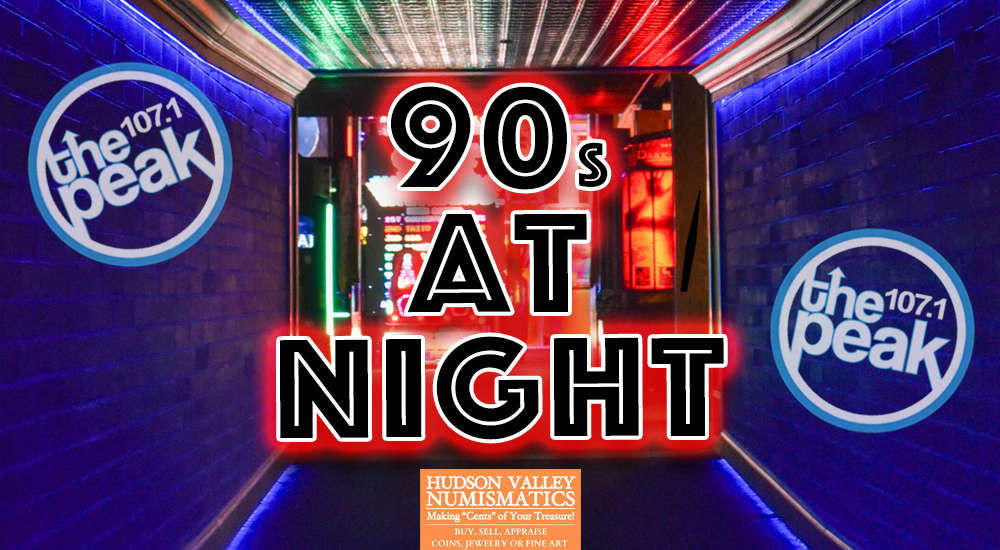 Are you a fan of the 90's? Join host Meg White every Saturday night from 8pm – 10pm on 107.1 the Peak for 90's @ Nite.
Each Saturday evening we'll hearken back to the days when MTV actually played music videos .. and Beavis and Butthead of course.
Presented By:

What's your family treasure worth? Hudson Valley Numismatics has been conducting valuations and sales of coins, jewelry, art, and other valuables for more than 30 years. Get expert appraisals for an estate attorney or insurance, buy, sell or just know. Visit www.hvcoins.com or call 833 THE COIN.