Jimmy Fink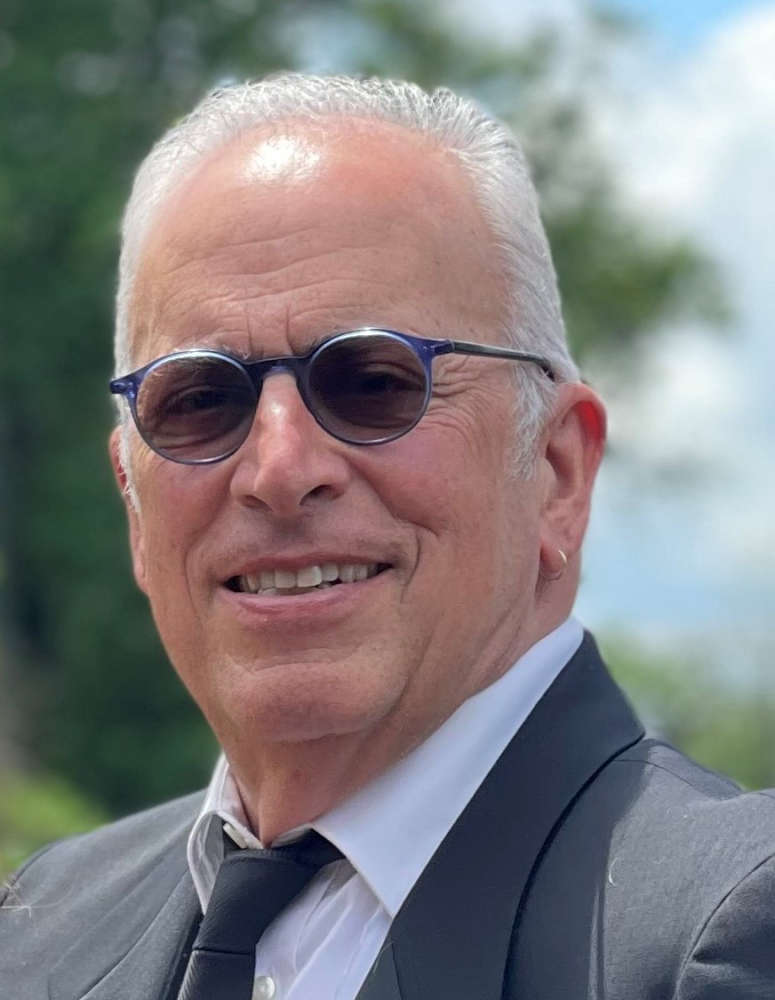 I've been working in broadcasting for more than five decades….hosting and producing shows since the 1970s heard nationally and internationally through syndication and on several major market radio stations, television networks, and production & advertising companies in the New York and Washington, DC metropolitan areas.
With a degree in Speech Arts from The American University in Washington, DC, I got my first job in New York radio at WABC-FM… a summer job that eventually turned into a 13-year stint at WPLJ, the ABC owned NY flagship station in the 70s & 80s. Over the years I have worked for ABC, CBS, and NBC, NPR, Rolling Stone Magazine, HBO, Cinemax, and syndicators like United Stations Radio Network, DIR Broadcasting and The Global Satellite Network. In the 80s & 90s, I spent 10 years on New York's K-Rock (WXRK), I wrote and produced several internationally syndicated radio programs including Rolling Stone Magazine's "Continuous History of Rock & Roll," "RockWatch," "Rock & Roll Legends," and "New Waves." I've had the opportunity to spend time with a ton of celebrities, actors & actresses, rock stars, bands and political & sports figures. Sadly, some of them have since passed away. Some brief impressions of just a few of the people I have interviewed:
David Bowie- he was very polite articulate;

Wilt Chamberlain- the biggest hand I ever shook;

Billy Joel- just your typical Long Islander;

Elton John- talkative, friendly and funny;

Paul McCartney- I was in awe sitting next to a Beatle;

The pseudo metal band Ratt- rude and conceited idiots;

Steve Winwood- stuttering throughout the interview….needed to do some major editing;

Ann & Nancy Wilson (Heart)- their dogs were crawling all over me,

Don Mattingly- his handshake practically broke my wrist;

ZZ Top- they were farting bad and nationwide during the interview in the Waldorf Hotel;

Thomas Dolby- a genius, spoke with him multiple times;

Robin Gibb (Bee Gees)- one of my favorite interviews of all time;

Jason Mraz- so creative and quick witted;

Guster- Just about the friendliest guys you could want to meet

I've been a lifelong resident of Westchester County and dedicate a lot of energy to two specific charities: The Pediatric Cancer Foundation and Open Door Family Medical Centers, where I'm a past member of their Foundation Board. I joined The Peak near its inception in June of 2004. After seeing a bus poster for a new radio station, listening for a half hour, and meeting Chris Herrmann, I knew I had to work there! It's the most creative station with the broadest format… any radio lover would want to work at The Peak. I'm married to my high school sweetheart, and we have three kids: twin girls and a boy, all adults now. My son Robbie, when he's not working as an executive and associate director at Spotify, is one of the leaders of the band East Love. My daughters are Allie and Lucie. Allie's is a trader at an asset management firm and Lucie's a lifestyle host, video producer and internet influencer. She makes cool videos for brands, many of which have millions of views. Follow her on Instagram, Facebook, YouTube & TikTok @luciebfink.
My show on The Peak, from 3-7 PM Monday through Friday, has several daily features. We check traffic twice an hour between 4 and 7 PM. Just before 5 every day, I present "The Peak Homestretch," an hour of commercial free music providing the soundtrack to late afternoon activities during rush hour, and then "After 6" every day, when we let it all hang out, with a creative hour of great rock music from past and present, presented in a themed free form style that you can't find anywhere else on New York radio. I also write produce and voice the 10@10 show heard every weekday at 10 AM & 10 PM….ten great songs from one great year, including some tunes you'll only hear on The Peak.
I'm a collector of Rock & Roll memorabilia and have a massive library of vinyl records & CDs. Friend me on Facebook and follow me on Instagram @Jimmy_Fink to see some cool pics and read my posts about my escapades in the never-ending universe of World Class Rock.
Reach Jimmy by submitting the form below: